Map Barcelona tourist bus
The "tourist bus" is a good way to see the main sights of Barcelona, ​​in a quick manner. To view the map in high definition can also download a map of Barcelona tourist bus in PDF format.
Get cheaper Tourist Bus tickets (you save almost 3 euros per ticket), if you buy them on this website: Ticketbar.eu
----> Click on image = Zoom <----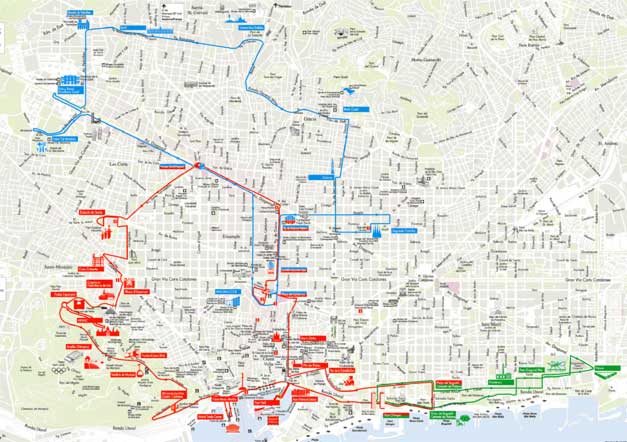 RECOMMENDATION: In the web of TicketBar, you can save up to 20% on some tickets such as the Tourist Bus, Zoo, Cable Car, etc. In general you can buy these tickets online and you save queuing:

---
If you detect a failure or modification, send us a message explaining the fault and we will fix it.
Thank you very much for your visit, we hope you have found our tourist bus maps of Barcelona helpful.